Cosmetic Dentistry
Get a beautiful, natural-looking new smile
Your smile can have an incredible impact on your personal confidence, as well as your professional growth. A smile can open doors and melt hearts. Our knowledgeable dentists can help you have a dazzling, confident smile through hi-tech cosmetic dentistry.
Training you can count on
Our dentists use their advanced training and decades of combined experience to make sure your new smile isn't just radiant, but also fully functional and long lasting. Their ongoing education, combined with their aesthetic eye and keen attention to detail have contributed to making us one of Mobile's premier practices for cosmetic dentistry.
Our doctors believe that being a dentist means being a student for life. That's why they have taken extended training in cosmetic dentistry. Their goal is to provide the best looking results while being as gentle, conservative and minimally invasive as possible – all while giving you what you want in the way of a new, enhanced smile.
Complimentary Cosmetic Consultation
Meet the doctor
Discuss the goals for your smile
Oral exam
See before and after images of cosmetic treatments
Learn your cosmetic treatment options
Get your questions answered
To make an appointment, call 251‑344‑4571 or request an appointment online.
Our approach to a beautiful smile makeover
Our dentists take a conservative approach to cosmetic dentistry. This means they are interested in preserving the natural tooth whenever possible. With their advanced cosmetic dentistry training and use of high-tech equipment, our dentists can perform a wide variety of smile-enhancing procedures right in our office.
Our doctors will start your cosmetic dental care during your consultation by patiently listening as you explain your dental goals. They'll discuss your diagnosis in easy-to-understand language. Besides low-dose digital X-rays and a comprehensive visual oral exam, our dentists will also take digital intraoral camera photos for a more complete view of your dental situation. If you are interested in multiple cosmetic procedures, we can create a smile makeover plan to address all of your concerns.
We will carefully design your new smile
Our dentists will explain your options and propose a treatment plan for you. Whatever procedure(s) you ultimately decide upon, we will ensure you know what to expect before any work is done.
We will also make sure you keep proper function while taking care of your smile's esthetics. Successful cosmetic dental work needs to fit with your muscular system and your bite. If this is not done, you can experience unnecessary wear on your teeth.
All work is custom-tailored to you, the patient. Most cosmetic treatments can be done in about an hour or so during your first visit. Even the temporary restorations made in our office are lifelike and quite durable. To help ensure you get a dazzling smile that will endure, our dentists use high-quality materials and top-quality local labs for your final permanent restorations.
Cosmetic procedures and the dental conditions they can fix
Below are the various cosmetic treatments that our dentists use to create gorgeous, healthy smiles. Click on a link for more information.
Laser Crown lengthening
This soft-tissue laser procedure adjusts the gum and bone level to improve the health of the gum tissue, or to prepare the mouth for restorative or cosmetic procedures.
Laser Gum contouring
We can use our soft-tissue laser to reshape the gum line in order to create a more beautiful smile.
Conditions we can fix with Cosmetic Dentistry
Whatever the reasons for your dissatisfaction with your smile, there are many different ways in which you can improve your smile using modern cosmetic dentistry. Below are some of the conditions that cosmetic dentistry procedures can fix:
Chips or rough spots
These often can be handled with veneers, or dental bonding, which is the application of tooth-colored composite resin to repair a decayed, chipped, fractured or discolored tooth.
Stained or discolored teeth
Typically teeth are whitened or porcelain veneers are used to change the tooth's color.
Uneven teeth
Recontouring can reshape your teeth. Another option is the use of porcelain veneers.
Cavities or silver (metal) fillings
We use tooth-colored fillings and can also remove your unsightly metal fillings.
Broken-down teeth
Porcelain crowns, inlays or onlays are usually used to handle broken-down teeth.
Gaps between the teeth
For a fast and very effective treatment, gaps can be closed with porcelain veneers and sometimes dental bonding.
Crooked teeth
In some cases crooked teeth can be given a uniform appearance with porcelain veneers.
Before and Afters





Smile Makeover Testimonial
Jeffrey received cleanings, fillings and cosmetic dentistry treatments.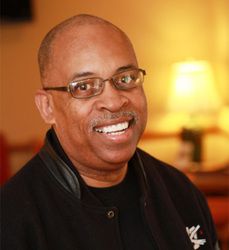 "I was really taken when Dr. Maitre shared his vision he had with me. I never dreamed or thought of the way my teeth or smile could be better. One visit he told me being a preacher and a pastor and in front of people in public, you need a better and brighter smile. He told me how he could fix and straighten my front teeth. He showed me how they could look. Because of his vision and concern for me, I trusted he saw and believed he could do what he said.
"Today, I'm proud of the results. Many have noticed and admire my teeth and my smile. I am grateful for the person, the perception, and the professionalism in my dentist Dr. G. Michael Maitre and his superb staff."
– Jeffrey R.
To make an appointment, call 251‑344‑4571 or request an appointment online.